Utilize a home inspection to assist in making your property more attractive to potential buyers.
A-Pro can help home sellers identify potential problems and make recommendations for improvement.
As a seller, if you have owned your property for a period of time, an inspection can help identify potential problems and recommend preventive measures, which might avoid future expensive repairs. There is no such thing as a home that is too new or too well built to benefit from a professional inspection.
Eventually, your buyers are going to conduct an inspection. You may as well know what they are going to find by getting there first. Having an inspection performed ahead of time helps in many other ways:
It allows you to see your home through the eyes of a critical third-party.
It helps you to price your home realistically.
Defects won't become negotiating stumbling blocks later.
There is no delay in obtaining the Use and Occupancy permit.
You have the time to get reasonably priced contractors or make the repairs yourself, if qualified.
It may encourage the buyer to waive the inspection contingency.
It may alert you of items of immediate personal concern.
It may relieve prospect's concerns and suspicions.
It reduces your liability by adding professional supporting documentation to your disclosure statement.
Alerting you to immediate safety issues before agents and visitors tour your home.
Copies of the inspection report along with receipts for any repairs should be made available to potential buyers.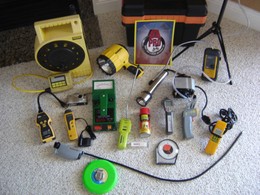 Sellers Checklist
Follow these 14 simple steps to maximize your home's appeal and value:
Keep the lawn neatly cut and place trash containers and other similar items out of sight.
Trim trees and shrubs to make sure they do not obscure views or keep light from streaming through windows.
Touch up exterior paint, if necessary. Faded or chipped exterior paint is an immediate buyer turnoff!
Make the front entrance clean and attractive. Buy a new doormat. Add a wreath or other decorating elements.
Make windows sparkle inside and out.
Clean your home's skylights, if applicable.
Remove debris from gutters. Direct all downspouts away from the foundation.
Air out your home; eliminate all tobacco, mildew, and pet odors.
Inspect your home's closets (buyers will).
Do a general cleanup and remove items to make closets appear more spacious.
Keep bathrooms clean and orderly.
Clean the kitchen thoroughly, leaving very few items on the countertops.
Do not forget to keep your appliances clean at all times.
Paint interior rooms, if needed.