A new home is one of the biggest investments you'll ever make.
A-Pro can help home buyers make a better informed decision.
A good home inspection takes an experienced, knowledgeable home inspector, trained to identify not only a home's obvious problems, but problems that may not be so readily apparent. A thorough, whole-house inspection helps you make your buying decision with confidence, avoids possible financial and legal nightmares, and provides you with a comprehensive, top-to-bottom anatomy of your future home.
The Home Inspection that Actually Protects YOU!
The truth is, the right home inspector can make a major difference in the time, expense and aggravation associated with the home buying and selling process. Whether you choose to use our services or someone else, keep in mind the following:
Do they perform a complete 500-point inspection? Our inspectors use the ISHI standards of inspection. The ISHI standard incorporated both the ASHI and NACHI standards as well as additional items that they felt were important to home buyers.
Do they point out the positive attributes of the home as well as possible problems? At A-Pro, we will not only point out the problems and/or potential problems of the home, we will also tell you of your future homes positive attributes. The truth is, EVERY home has some problem or another. There is no such thing as a perfect home.
Do they carry General Liability and Errors & Omissions insurance? What are their limits? These insurances are designed specifically to protect all parties involved: the Buyer, the Inspector, the Realtor, and the Seller.
Do they perform a FREE digital FOUNDATION LEVEL SURVEY?
Are they willing to say: "If we don't report it, we repair it!"?
Are their inspections guaranteed for 120 days?
Do they provide a computer generated report with digital pictures?
Can they guarantee electronic delivery of the report within 24 hours after the completion of the inspection?
Do they provide you with a beautiful hard bound copy of the report in addition to an electronic copy upon your request?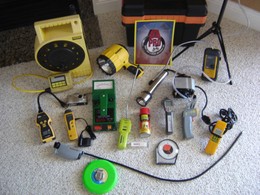 According to a Federal Trade Commission Report: "Almost one half of all nationwide homeowners buying pre-owned houses has to make unexpected repairs.. more than half of the problems appeared in the first six months of ownership." Protect yourself with a professional home inspection from the trusted experts at A-Pro.
What most people also take for granted is that all home inspection services are largely the same. But what they find out, often when it's too late, is that experience, service and expertise levels in the industry vary immensely. If fact, the service they receive may not even qualify as an actual home inspection.
A-Pro gives you, your business, and your clients what everyone deserves:
- Professionalism, Value, and Protection!
- We look forward to serving YOU!